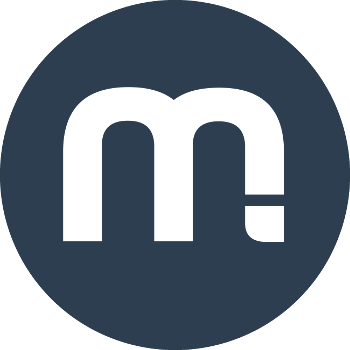 Mark Monteiro
---
Software Engineer - Web Developer
Welcome to my homepage! Here you can see a summary of my education, experiences, and projects I have worked on. If you like what you see, or just want some more information about myself, please drop me a line!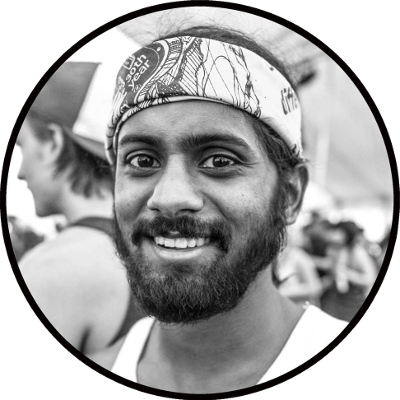 Email

Phone

226-349-3224

Birthdate

May 18, 1991

Website
Experience
Project Lead
Sandbox Software Solutions
Guelph, Ontario
Aug 2016 - May 2017
Value Connect is a property appraisal management company, harnessing technology to facilitate speedy turnaround times and build advanced, consistent reports.
As team lead on this project, resposibilities included: software development and testing; top-level architectural design; managing a JIRA project to track work (creating and updating cases, organizing the backlog, planning sprints, etc.); dev-ops work to deploy and maintain multiple production and testing environments; development of documentation for future developers; and client interaction to develop additional requirements for the product.
Projects:
Technologies
:
Java
Spring
Angular 1.5
JHipster
MySql
QueryDSL
MapStruct
LESS
AngularJS Material
Gulp.js
Gradle
Beanstream
Google Maps API (Static Maps, Distance Matrix, Geocoding)
BitBucket
JIRA
Jenkins
Web Developer
Sandbox Software Solutions
Guelph, Ontario
Sept 2015 - Aug 2016
Sandbox Software Solutions provides development services for custom software solutions, web portals/intranets, content managed website development, and mobile app development.
Many sites are created in Sandbox's propritary Oasis Content Management System, which is developed using Java, Hybernate and Velocity Templating. Other websites and projects have been developed using C# (ASP, WPF), PHP (Laravel) Wordpress or Drupal, depending on client requirements.
Technologies
:
ASP.net MVC
ASP.net Web Pages
Entity Framework
Laravel
Windows Presentation Foundation (WPF)
Windows Communication Foundation (WCF)
Wordpress
Drupal
Bachelor of Computer Science
University of Waterloo
Waterloo, Ontario
Sept 2009 - April 2015
Five-year program developing a solid understanding of the fundamentals of computer science and its applications. This is a co-operative education program involving six work terms as part of the degree, providing a total of two years of valuable work experience.
Relevant Courses: Distributed Systems, Concurrent and Parallel Programming, Computer Architecture, Database Management, Algorithms, Data Structures and Data Management, Operating Systems, Object-Oriented Software Development
SketchUp Plugin Developer
Renoworks
Guelph, Ontario
July 2015 - August 2015
This was a short-term contract job to develop a proof-of-concept exporter for SketchUp. The exporter rendered a view of the current 3D model in a 2D format that could be used in the Renoworks renderer. The plugin was developed in Ruby and C++ using the SketchUp API and also involved the use of a C++ Clipper library for performing binary operations on sets of paths in SVG files.
Technologies
:
SketchUp API
Ruby
C++
SVG
JSON
Visual Studio 2013
Full-Stack Engineer
Grand Rounds
San Francisco, California
Sept 2014 - Dec 2014
Grand Rounds provides subscribers to their program with access to their netwok of top physicians from whom they can schedule an office visit or get a second opinion on a previous diagnosis. This job involved front-end and back-end work on the main company website and several internal tools. The engineering team worked under an agile-based development cycle, with a focus on test-driven development.
Technologies
:
Ruby On Rails
Slim
SASS
Coffeescript
Bootstrap
RSpec
Web Developer
Innovaction
Ankara, Turkey
Feb 2014 - May 2014
This was a part time position working with a small startup company that was based based out of an incubator on the campus of Middle East Technical University. They had several products/projects in flight and this job involved creating websites for these products.
Projects:
Technologies
:
ASP.net MVC
OAuth2 (Foursquare API)
Entity Framework
Visual Studio Online
WordPress
PHP
MySql
Computer Engineering (Intl. Exchange)
Middle East Technical University
Ankara, Turkey
Sept 2013 - May 2014
The international exchange program allows a student to spend a number of semesters obtaining credits for their home institution in another country. METU is widely considered to be the top university in Turkey, but the experience is not only educational. There is much to learn culturally in Turkey and often while travelling to new countries you also learn more about yourself.
Relevant Courses: Introduction to Artificial Intelligence, Computer Networks, Information Systems Management
Web Developer
Phoenix Interactive
London, Ontario
May 2013 - Aug 2013
Oversaw the design and development of a new proof-of-concept developer portal. Worked on the project from start to finish. This included the creation of potential use-cases for the site, low-level design, implementation, documentation, and a final presentation of the completed work to company executives.
Technologies
:
ASP.net MVC
Entity Framework
PDF.js
Microsoft Compiled HTML Help
Web Developer
TangramCare
Tustin, California
Jan 2013 - March 2013
Worked with a small start-up team to design and develop a new home-healthcare application. Contributed to the development of the Android mobile application, web server and database.
Technologies
:
Tornado Web Server
KineticJS (HTML5 Canvas)
Android App Development
MongoDB
Software Engineer
Phoenix Interactive
London, Ontario
May 2012 - Aug 2012
Designed, coded, reviewed, tested and validated software as part of an agile development team. The software was part of back-end server software used by several major banks to manage large fleets (thousands) of ATMs. This also involved limited work in a propriatary version of C++ that ran on the ATMs themselves.
Technologies
:
C#
C++
Entity Framework
Unity (Dependency Injection)
MKS Integrity
Software Support Specialist
Research In Motion Ltd.
Waterloo, Ontario
Sept 2011 - Dec 2011
Provided software support for several developer tools. This involved managing user permissions, answering questions, and performing administrative tasks. Created two web applications for the support team during spare time.
Technologies
:
PHP
Oracle Database
JIRA
Rally
Perforce